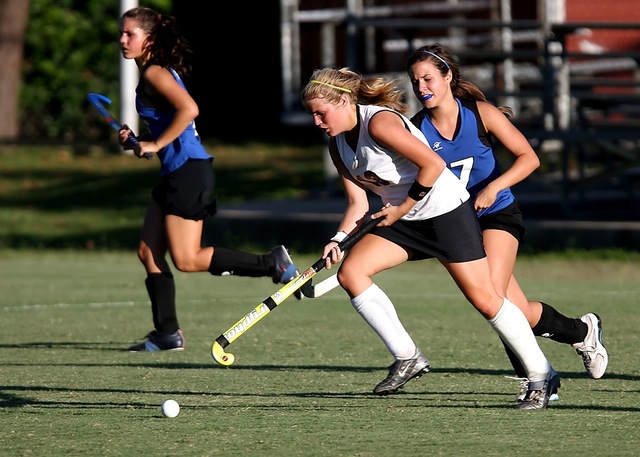 Technically, a skort is a pair of shorts with a skirt over them so it looks like a skirt in the front and back, but has a pair of shorts underneath. Some people call them a 'scooter skirt', which was designed for functionality and worn in the 1950's in Europe, for female scooter riders, so as to retain their modesty when riding those popular two wheeled vehicles.
Is It Right for Me?
To choose whether a skort is suitable for you, take a look at your lifestyle. Skorts are exceptional for females on the go, school girls, active women, busy mums who bend and lift a lot, women who like the look and feel of a skirt, but the ease of shorts, and those who are also athletically inclined and prefer to wear a skirt rather than just a pair of shorts, for activities such as tennis, volleyball, golfing and running.
Versatility
Naturally, you would like to look your best for the soon to be party or barbecue you will be attending, but you have heard that there will be games such as badminton, horseshoes, lawn darts, volleyball and others being played. You want to look stylish and also be an active joiner inner and a skort is the perfect option.  With it you can enter in on the fun with friends without losing your sense of style. For any situation where there will be sports and fun activities, but you still want to wear a skirt and dress, a skort is a great possible choice and keeps you looking like a lady.
Modesty
Skorts were developed to provide more freedom to do recreational activities such as sports, gardening, cleaning, or bike riding, and yet give the appearance of a skirt and enjoy a feminine look. These days, skorts are carefully designed for a female to wear for almost any kind of sports activity, and still provide a high degree of modesty.
Sports
With a skort, you'll remain cool, dry and confident, whether you're training for your first game of volleyball, aerobics, tennis or even mucking around in a school playground. Girls' primary school uniform skorts, are now becoming more and more favoured due to their comfortableness and looks. Skorts are available in different colours and are sure to provide a positive mental boost during sporting activities. Primary school uniform skorts by Skort Shop in Australia, provide an excellent range of top quality, practical and modest skorts, at a friendly and affordable price.
Flexibility
Skorts are not only great choices for sports and school wear, but also for dance classes. Be it salsa, samba or other Latin-based dance classes and even for hip-hop style dancing sessions or for traditional jazz, ballroom or ballet classes, the options are endless.
PS
And there you have it, many school girls never were happy playing sports in skirts, and now they have a great viable option to help them get on with playing the sports that they love. Go for it!