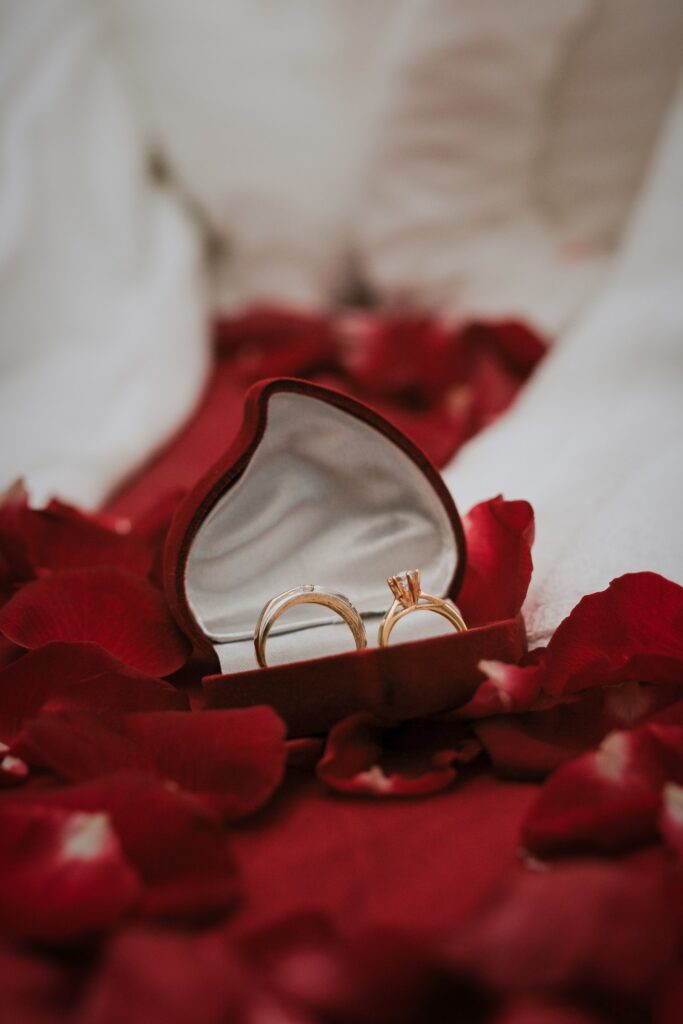 Is it time to pop the question? When you are ready to ask the love of your life to marry you, you probably need to buy an engagement ring. Some couples are making the decision together these days when it comes to the ring, but that eliminates the element of surprise. There are plenty of options when it comes to style, price, and the ethics of jewelry, but the gem is perhaps the most important aspect of the ring. Between the classics and new lab-produced gemstones, deciding on the one for your loved one is more complex than ever.
Diamonds
The classic choice for a gemstone is a diamond. They come in a variety of shapes, sizes, and cut grades. Diamonds are one of the strongest gems, but they have a reputation for being somewhat unethical. This is because diamonds are often sourced from war-torn areas, and there are usually unethical conditions involved in the mining of diamonds.
However, you don't have to settle for these types of diamonds if you really want to buy a rock for your significant other. Instead, go for lab-produced diamonds that are made completely without conflict. Nowadays, there are plenty of diamonds that were created in a laboratory available to you. Diamonds aren't the only option for an engagement ring by a long shot, but if you want to go classic, then you can choose a more ethical option.
Moissanites
Moissanite is another type of gem that is great for engagement rings. Moissanite rings are a fantastic alternative option to diamonds. They look a lot like diamonds, but they are more affordable and harder. With this gem, you don't have to skimp on the look or sturdiness of the gem.
It is a lot more affordable to invest in a large moissanite ring than it is to buy diamonds or gold karats. Whatever your significant other is into, these gems are quite beautiful. They won't even notice, but you may have to explain that no, it isn't a diamond. Still, if you want to buy your partner something beautiful for a reasonable price, go for the moissanite.
Amethyst
Known for its beautifully translucent purple color, the amethyst is a gemstone not to be overlooked. It is much more affordable than a lot of other gems. They aren't as hard as diamonds, but they still score a 7 out of 10 on toughness.
It is a particular color, but if your partner loves amethyst, then it will be perfect for the engagement ring. It is gorgeous and pairs well with rose gold bands. Not only is amethyst pretty, but it is also versatile and can easily go with a lot of different bands and materials.
Turquoise
Like amethyst, turquoise is a beautiful gem that is softer and even more versatile. Turquoise can range from a bright blue to a more translucent hue. It goes well with a wide variety of ring bands. To up the gem a notch, pair it with small diamonds. Turquoise is far from the hardest gem out there, but that's what makes it affordable. It remains a gorgeous gem option for anyone who likes the color and appearance of turquoise.
Sapphire
Sapphire is known for being a blue color, but it ranges from yellow to a kind of peach hue. It is almost as hard as diamonds, making it a great option for a sturdy gem. Sapphire is also about a third of the price that diamonds are, providing the ability to buy a bigger gem for your partner. Buy a white sapphire gem if you want to mimic the shine of diamonds for a lot cheaper. The size of the gem can be much larger since it is cheaper. If the size and toughness matter, go for a sapphire.
These aren't the only gems available. There are many more. You can try an emerald, morganite, or even pearl. Depending on the style of your partner and what you want to get them, you have plenty of options when it comes to the size, color, hardness, and price of the gem. Ask your significant other sly questions about what they prefer and what matters to them. Inquire with a jeweler. Do your own research. If you don't know what kind of gem you will buy yet, narrowing down the options will definitely help.