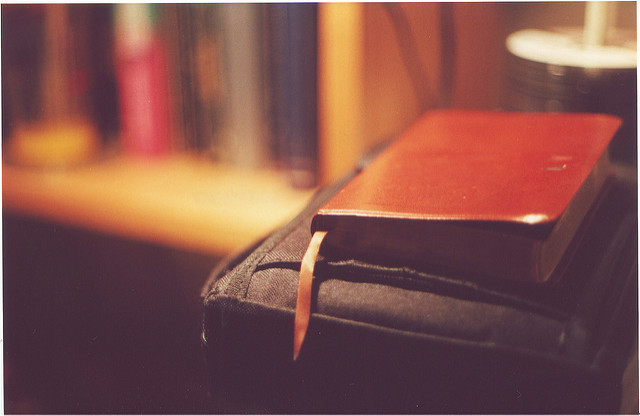 Of all the books in the world, the Holy Bible has many parts that can serve as a light to those enshrouded in the dark of everyday worries.
TB Joshua has studied the Bible inside and out, so he knows many verses that can help turn your day around.
Although he may not be able to preach to you at this very moment, this post will share several Bible verses that may help lift your spirits so you can do great things for the Lord.
1) Hebrews 13:5-6
The first inspirational verse that we will talk about in this post is a particularly poignant passage from the book of Hebrews.
From chapter 13, verse 5 through 6, it says, "I will never leave you nor forsake you. So we can confidently say, 'The Lord is my helper; I will not fear; what can man do to me?'"
This is a powerful passage, as it is letting us know that no matter how bad things get in our lives, God will be there for us in the end.
Life can be very tough sometimes, so it helps to know that our Heavenly Father will protect us and lead us through it all.
2) Philippians 4:13
Another letter that is a big confidence-builder for the faithful is Philippians. Specifically, we are thinking of chapter 4, verse 13.
In this part of the letter to the Philippians, Paul empowers the reader by saying, "I can do all things through Christ who strengthens me."
By giving all your worries to the Lord, you free yourself to focus on the particulars of the tasks that lay ahead of you.
There are enough distractions in our daily lives; entrust the Almighty to help you bridge the gap between the person you are and the person you could be, and there's no limit to what you can achieve.
3) Psalm 23:6
The psalms are filled with many inspirational lines that give thanks to God and exalt His might, so it's tough to pick a specific passage from this must-read book in the Old Testament.
If we were cornered and asked to offer up a line, we would sing the praises of what chapter 23, verse 6.
It reads, "Surely goodness and mercy shall follow me all the days of my life, and I shall dwell in the house of the Lord forever."
It is a great line to remember when you are feeling down in the dumps, as it can be easy to do that these days.
No matter what unpleasant people in this world say or do, ultimately, the Lord will take care of you, and you will go to the house of your Heavenly Father when the day comes for you to leave this mortal world.
4) John 16:33
For the final verse in this post, we go to the Holy Gospel. Jesus said many powerful things through His Apostles during his time on Earth, but this quote has to be among the most empowering things he has ever said.
In Chapter 16, verse 33 of the Gospel according to John, Jesus said, "These things I have spoken to you, that in Me you may have peace. In the world you will have tribulation; but be of good cheer, I have overcome the world.".
Jesus knows that there are many things that trouble us mortal humans, but he implores us to be happy in spite of it.
After all, when you have eternal life to look forward to when you pass from this world, how can you be anything but radiant?