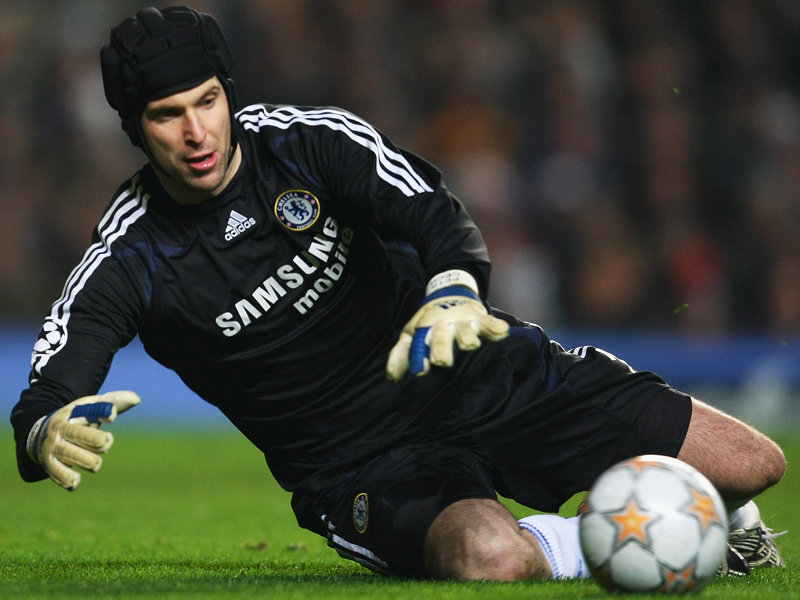 Petr Cech has moved to play down claims that there's already been a deal struck with Arsenal that would see him transfer from Chelsea for a proposed £11 million. Talks are apparently still continuing over the veteran goalkeeper's future.
Chelsea is said to be close to striking a deal for Cech, who would like to keep his family in the London area as he's seeking to leave the Premier League champions in favor of regular football.
Reports came out recently that Chelsea and Arsenal had agreed on a deal for Cech, but there hasn't been any official confirmation by either club. Cech then retweeted a message put out by his management company which indicated that nothing had yet been formally agreed upon.
Cech has played an instrumental role in the success of Chelsea since he joined the team in 2004 from Rennes. Last season though he found himself an understudy to Thibaut Cortois. (Fans wanting to see Chelsea perform with the benefit of both Cortois and Cech can click here for Chelsea tickets.) Still, Chelsea captain John Terry has no doubt that the 33 year old can be a crucial player, saying he could save "12 to 15 points a season" on behalf of whichever club he ends up joining.
"I am sure if he does leave the club, which nobody wants to see, but we understand he wants to play football, he is going to be sorely missed. He will improve whatever side he goes to," according to Terry. "There is obviously talk of Arsenal signing Petr and if they do get Pete, that will strengthen them for sure. He will save them 12 to 15 points a season."
Chelsea are expected to make improvements to their own squad for next season also. They're expected to complete a season-long loan deal for Rademel Falcao with Monaco, after Manchester United decided not to make the striker's temporary loan permanent following the end of last season.
According to Terry, Chelsea can't afford to stay standing still if they want to stay at the front of the pack during the 2015-2016 season.
"To be top of the league the whole way through the season was an exceptional thing to do, but you can't kind of dwell on that. We have to start concentrating on next season and try to improve on that again," Terry noted. "When you win the league, you know teams go and spend money to buy the best."
Manchester City were off this year, he claimed, but would strengthen. Similarly he feels that Manchester United and Arsenal are going to field "very strong" showings in the coming season. After all, once a team wins, then everyone is looking to beat them in the following year — making it harder for Chelsea to win the league again.
Chelsea will be making a preseason tour of the US, and striker Bertrand Traore will likely be part of the squad as he's been granted a working permit.
The 19-year-old forward from Burkina Faso, a registered Chelsea player since 2014, was recently on loan to Vitesse Arnhem. He scored some 13 goals there last season.
Chelsea recently re-applied for him to get a work permit, and the application was successful under the new points-based system which the Football Association introduced May 1.